About Us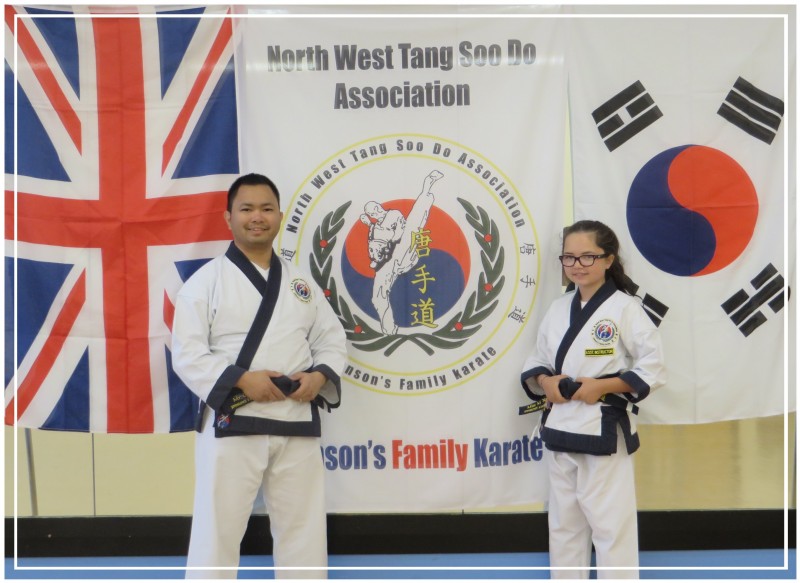 My name is Ollie Navarro. My daughter Molly and I, started Tang Soo Do (Korean Karate) in June 2009. Our promotion to Black Belt 1st Dan was awarded in November 2012, under Master Johnson who is 4th Dan and Founder of North West
Tang Soo Do Association.
Like most 5 year old girls, Molly wanted to go to dance lessons but even though she liked going she didn't seem to love it – thank goodness because I got bored sitting on the side lines and being her designated taxi driver!

We wanted to do something together. We did our first karate session, our training began and we were hooked! We did each grading together, every step of the way we helped each other, especially as the training and syllabus got more challenging. Our hard-work and dedication paid off because we got our black belts!
I couldn't be more proud but even more impressively, Molly was just 9 years old!
We've been competing in International and National UK Tang Soo Do Championships since 2012 in forms, weapons forms and sparring.

My 5 year old son (who has been watching his sisters amazing achievements) has started training and is quite adamant that he will become better than her because his dream of one day becoming a Ninja Turtle hangs in the balance!
We look forward to training and sharing our experiences with you!
Tang Soo!